What is Proudly Indigenous Crafts & Designs?
Proudly Indigenous Crafts & Designs (PIC&D) is a trusted and secure e-commerce platform that celebrates and showcases Canadian Indigenous fashion designers and artists that create authentic, high quality, hand-crafted seal fur and leather products, such as accessories, footwear, clothing and home décor.
PIC&D fashion designers and artists are highly regarded for their skill and creativity, combining traditional sewing techniques to create contemporary seal products for the modern market. Purchases from PIC&D support Indigenous communities and provide customers with a guarantee they are buying a natural, eco-friendly, high quality and authentic seal product.
About the Logo
The PIC&D logo represents people in a circle holding hands around an ulu, which is a symbol of Inuit tradition and heritage. The ulu is a traditional knife used by women and is passed down from generation to generation. It is believed that an ancestor's knowledge is contained within the ulu and thus will also be passed on with it. The angles of the logo represent humaneness, unity and sharing.
Who is behind the Proudly Indigenous Crafts & Designs brand?
The Seals and Sealing Network's (SSN) mission is to bring together Canada's sealing industry harvesters, processors, manufacturers, retailers, and Indigenous peoples of Canada to promote and market high quality and sustainable Canadian seal products. SSN is a non-profit organization that is responsible for the operations of the PIC&D online store, but the platform's activities are undertaken in close collaboration with participating Indigenous fashion designers and artists and the PIC&D sub-committee. The PIC&D sub-committee includes representatives from the Canadian fur industry, the Government of Northwest Territories and the Government of Nunavut.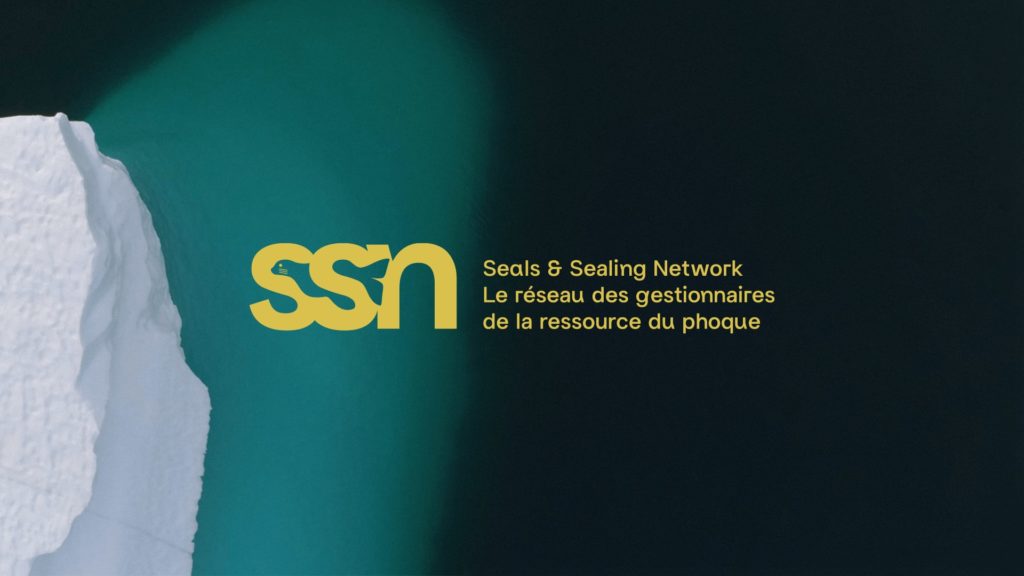 How are seal pelts certified in Canada and who can certify them?
The Government of the Northwest Territories (GNWT) and the Government of Nunavut (GNU) obtained Recognized Body status from the European Union (EU) in 2015 and 2017 respectively. Both governments have since developed Seal Certification Programs enabling government representatives the ability to certify seal pelts and products that were harvested and crafted by Inuit or Indigenous peoples of that territory. These Programs ensure that designated seal products meet certification standards of quality, sustainability, and traceability, from harvest to market, and are exempt from the EU seal products ban.
A seal product carrying a GNWT or GNU Seal Certification tag and accompanied by a Certificate of Authentication, are deemed to comply with Regulation (EC) No 1007/2009, which allows for the export/import of seal products that result from hunts conducted by Inuit communities in the Northwest Territories and Nunavut. It also allows for the import of goods for the personal use of travelers and their families.
Indigenous fashion designers and artists that sell on the PIC&D platform have access to certified seal pelts from the GNWT and GNU. Seal products made with certified pelts meet the guidelines set out by the EU seal regime Regulation (EU) 2015/1775. The GNWT and GNU are the only Recognized Bodies in Canada that can issue this certification for seal products that meet the exception detailed in these regulations. Customers can look for these certified seal products on the PIC&D platform and be assured their purchase meets these guidelines.
Is the traditional seal harvest ethical?
Inuit traditional seal harvests are ethical and respectable. Harvesters never take more than they need, and all food is shared with Elders and community members. Harvesters are thankful for the animals that give their life to sustain the Indigenous way of life.
Seal harvests are central to Inuit culture. It is an integral cultural practice that passes down traditions, customs, skills and values from generation to generation. It also contributes to the economic development opportunities in remote coastal communities across Canada's Arctic.
Many national and international conservation organizations have expressed their support of traditional seal harvests.
Why is the seal hunt important to preserving culture and heritage?
Inuit Nunangat, meaning "the place where Inuit live", is the area traditionally occupied by Inuit in Canada. This area spans across four regions and 51 communities in the northern regions of Canada: the Inuvialuit Settlement Region (Northwest Territories); Nunavut; Nunavik (Northern Quebec); and Nunatsiavut (Northern coastal Labrador).
Inuit of the Inuvialuit Settlement Region are more specifically referred to as Inuvialuit.
Inuit have been observing the tradition of seal harvesting for over 4,000 years.
Seal is a natural and integral part of the ecosystem of the North and coastal Inuit communities including those in the circumpolar regions. The very existence of Inuit in the Arctic is grounded in their relationship with seals thus making them the people of the seal. Seal harvesting is a traditional activity that is integral to Inuit culture and heritage and must be supported through reconciliation actions to ensure it is passed down from generation to generation.
In challenging Arctic landscapes, seal is one of the most valuable animals as they are integral to survival. Every part of the animal is relied upon to sustain all aspects of life.
Seal is harvested primarily for food. It has long provided a consistent source of densely nutritious meat. In Canada's north, where store-bought meat is expensive, a single seal can provide the equivalent of $200 or more worth of meat to a family and a much higher level of nutrition.

Seal oil is both used as a source of fuel and light and consumed as healthy food, as part of the diet. As it makes blood flow better, it helps to keep people warm from the inside out.

Seal fur and leather is used for clothing and shelter to protect against the harsh winter climate.
Sealing allows for both hunters and artisans to participate in land-based economic activities that generate revenue and enable them to sustain living in remote communities where the cost of living is high and there are fewer economic opportunities.
The characterization of the seal harvest has resulted in the erosion of an integral aspect of Inuit life.
The seal hunt is central to Indigenous culture, sharing customs, skills and values passed down from generation to generation.
How can seal products be used?
Seal can be used as fur or leather and has been used for thousands of years to protect Canada's northernmost residents from the harshest winter conditions. Seal is breathable and has the remarkable ability to repel water while blocking wind and retaining heat. Withstanding the harshest of climates, seal fur and leather is soft and elegant and perfect for a multitude of uses.
Traditionally, seal fur and leather were used to protect Inuit from elements. Today, Indigenous fashion designers and artists are using it as a sustainable solution for both function and fashion. These products are lightweight, incredibly warm, extremely durable, exceptionally versatile, and resistant to wind and water. They are also environmentally friendly and biodegradable.
Once you try seal products, you won't want to experience another winter without them. Purchasing seal accessories, footwear, clothing and home décor also helps supports the economic development of Indigenous communities and helps stimulate the passing on of traditions from generation to generation.
Accessories
Purses, bags, wallets, gloves, earrings, bowties, tablet cases…
Clothing
Winter jackets, vests, skirts…
Footwear
Boots, mukluks, kamiks, shoes, slippers, sandals…
Home Decor
Cushions, chairs, benches, tapestry, seat coverings…
Is it cultural appropriation to buy and wear seal?
No! By purchasing authentic seal products from Indigenous fashion designers and artists, you are supporting Indigenous entrepreneurs. These pieces have generations of traditional knowledge and skill in their design. You are not only purchasing a luxurious, unique item, but also a piece of traditional knowledge and authentic design.
Today, Inuit and other Indigenous communities are in a position to participate in the global economy, continue practicing their traditions while incorporating contemporary practices in their art, sewing, and daily life, and receive recognition and compensation for their work, allowing them to make an honest, sustainable living. Every creation that you purchase has a story to tell and is layered with meaning and value.
How is using seal a sustainable choice?
Seal fur and leather are superior to man-made fabrics. Seal products are versatile, naturally beautiful, lightweight, flexible, biodegradable, warm, water repellant, practical, last for generations and make suitable heirloom pieces to pass down in your own family. Seal products are beneficial to the planet because they naturally decompose and help to avoid the build-up of landfills. In fact, one synthetic coat contains roughly 5,320 plastic straws. On the other hand, seal apparel can be recycled to make products like pillows, blankets, and more. And after decades of wear and tear, it will eventually biodegrade and return back to nature.
How are seal fur and leather tanned and dyed?
Seal pelts are prepared using traditional methods or commercial tanning and dyeing, the latter of which preserves seal fur and leather, making it durable, flexible and resistant to deterioration. Commercially tanned seal fur and leather will last for generations.
Traditionally prepared methods:
Seal pelts that are prepared using traditional methods are naturally dried and softened pelts are considered to be raw or unprocessed, as they are not chemically tanned.
These pelts have a natural smell and may deteriorate quickly in a southern climate, so they are best suited for Arctic climates.
Traditionally tanned pelts are very warm and waterproof so Indigenous peoples who live in the Arctic prefer to use raw or unprocessed pelts.
Commercially tanned methods:
Tanned seal pelts are preserved in a way that is best suited to a southern climate and audience. Tanned pelts are protected from decomposition, making them more durable so they can last for decades.
Tanning the pelt makes it water-repellent but not waterproof like an unprocessed pelt is.
Pelts can be tanned and dyed using several methods. In Canada, commercial dressers and dyers working with seal pelts must meet the following conditions:
Declarations from the companies themselves that they are using chemicals from the fur chemical list approved by the Government of Canada.

Onsite monitoring and government inspection of facilities to ensure minimal emissions.

Lab test measuring the chemicals present in the end product must satisfy the conditions of lab verification of product safety to the highest standards.
Colors:
Seal pelts have a beautiful silver-grey colouring, with natural dark spots and stripes. Indigenous fashion designers and artists may choose pelts that preserve this look—or they may opt for a brighter colourful dyed option. Black, burgundy, cherry, dark brown, orange, electric blue, fuchsia, green and purple are just some of the few colours that are available.
Patterns:
Six species of seals can be found in Canadian waters. None of them are endangered. In fact, Canada's total seal population is estimated at more than 10 million, which is the largest number ever observed by the Department of Fisheries and Oceans. The two seal species that are most commonly used by Indigenous fashion designers and artists in Canada are the Ringed Seal and the Harp Seal.
Ringed Seal
The Ringed Seal's natural colour is light grey with very notable ring-shaped markings along the ridge, which can vary from light grey to almost black.
Harp Seal
Primarily silver in colour with a characteristic black pattern, Harp seal pelts have soft, short and shiny guard hair and are the most widely available.
For media relations, product direction of use & expert interview requests:
Made In Contact :
RIMA AMROUN-MCMAHAN
Service Consulting Director