Buying seal pelts in Canada is probably easier than anywhere else in the world, but if it's your first time, there are a couple of things you should know. So let's take the mystery out of it.
First, let's look at what's available. Four species of seal are harvested in Canada: harp, grey, hooded and ringed seals. Of these, by far the most abundant are harp seals, with the Northwest Atlantic stock estimated at 7.4 million, followed by ringed seals, with an estimated 1.5 million in Canada's Arctic and Sub Arctic. These two species make up almost all of the supply currently coming to market. The pelts look a little different, and adult harp seal pelts are larger than ringed seal adults, but they can be used in the same ways.
Harp Seal Pelts
For most users, the go-to pelts are from harp seals, especially of young seals, which are mostly light silver in colour with black markings. Adult harp seals have an irregular horseshoe-shaped band of black on the back. Most harp seal pelts come from the commercial hunt off Newfoundland and Labrador.
Online shopping has made buying harp seal pelts easier than ever.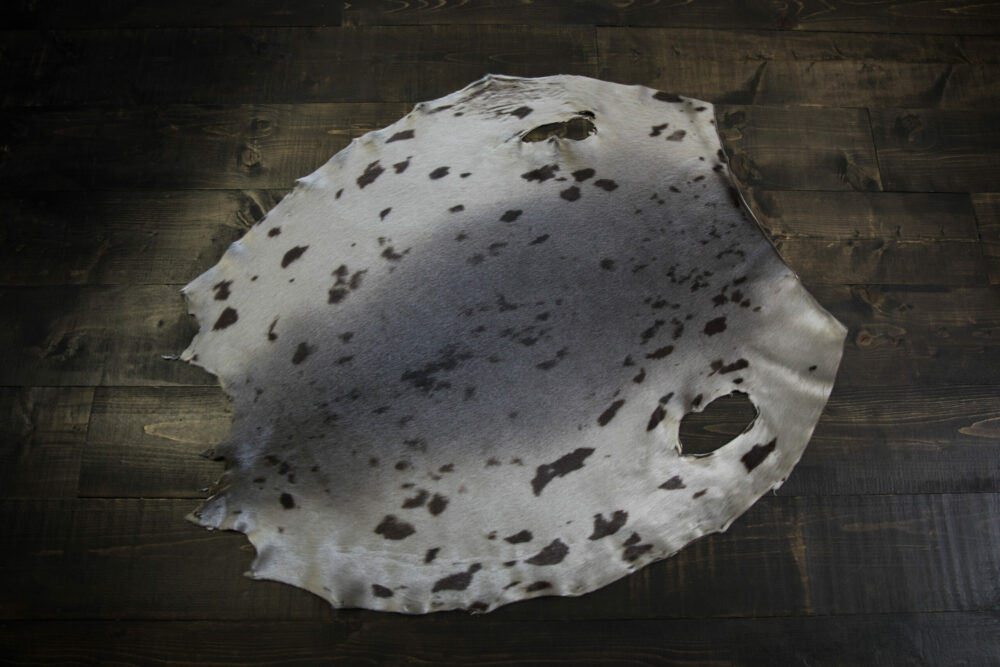 Major Suppliers of Seal Skins
Canadian Seal Products has Seal Pelts available on it Online Store: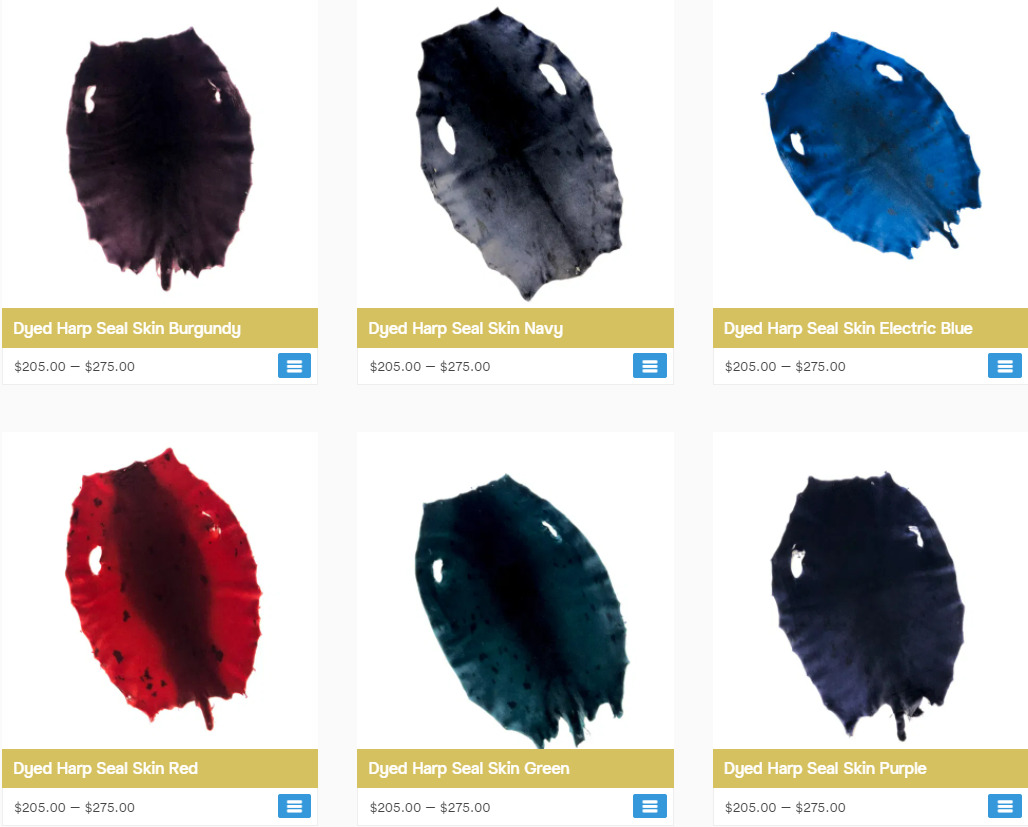 You can also learn more about seal fur on Canadian Seal Products website.
In Manitoba:
In Newfoundland:
In Quebec are:
In Ontario :
In Alberta:
Ringed Seal Pelts
Then there are smaller quantities of ringed seal pelts, which come in a variety of colorations. The basic pattern, however, is a grey back with black spots ringed with light marks – for which the seals are named – and a light belly.
Ringed seals are taken by Indigenous people off the Arctic coasts of Nunavut and the Northwest Territories. Supplies can be limited, and if demand is high, they are sometimes supplemented by the Great Greenland tannery. Greenland has a larger stock of ringed seals than Nunavut and the NWT, and exports pelts to crafters around the world.
Canadian ringed seal pelts, however, are not available to everyone. Some, of course, are used in the communities where they are harvested, while the rest are bought by the governments of Nunavut and the NWT. These are then tanned and sold, at competitive prices, to Indigenous crafters, mostly in the provinces from which the pelts came.
View this post on Instagram
Most communities in Nunavut have a local Co-op store. Many of the local Co-ops do sell sealskins. Similarly, most Nunavut communities have Northern Stores. Once again, many of the Northern stores do carry and sell sealskins. Additionally, there are small businesses that sell furs and sealskins in some communities – such as Dias Design & Fur in Rankin Inlet or Eskimo Point Lumber Supply in Arviat, for example. And then there is the Nunavut Development Corporation, which does sell sealskins through its subsidiary businesses.
In Nunavut, the Fisheries and Sealing division of the Department of Economic Development and Transportation buys the pelts from Nunavummiut harvesters, and sends them to a tannery in Quebec. The pelts then come back and are sold almost exclusively to Nunavummiut crafters. However, on a case-by-case basis, they may also be sold to Indigenous crafters from elsewhere, particularly the NWT, if supplies there are short.
One attraction to crafters of ringed seal pelts sold by the Nunavut and NWT governments is that products made from them can be certified as coming from Indigenous harvests, thereby exempting them from the EU ban on pinniped products. These two governments, plus the government of Greenland, are the only recognized bodies that can issue such certification.
Links to additional information with respect to indigenous exemption and EU exemption associated with EU Seal Regime can be found below:
So if you are an Indigenous crafter and would like to buy EU-certified ringed seal pelts, here's your next move. If you're from Nunavut, contact the Fisheries and Sealing division of the Department of Economic Development and Transportation . Or if you're from the Northwest Territories, contact the NWT Arts Program.
If you're a non-Indigenous crafter, maybe not even from Canada, and simply must have ringed seal pelts, there's always Greenland Tannery. But if you don't plan to export your wares to the EU, harp seal pelts from Canada's commercial hunt will fit the bill, and are readily available.